Advanced Mediator Masterclass: Effective Decision Making
Register Now: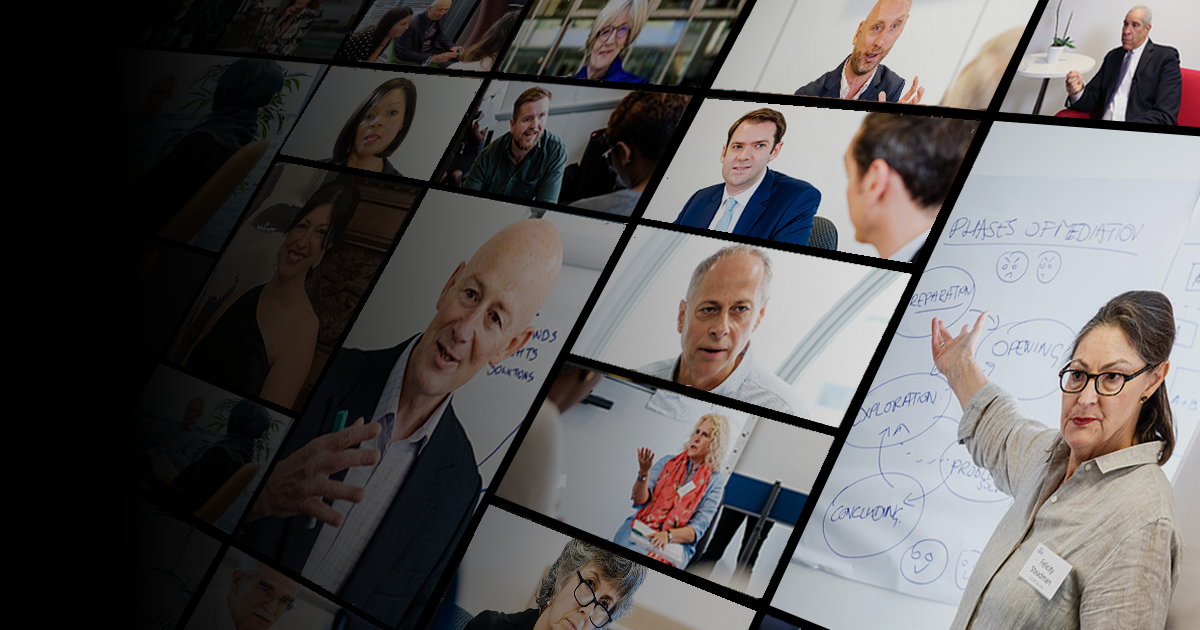 Effective Decision Making – how bias reduction strategies can make us better mediators.
This is a face-to-face course on 5th July 2023 from 9:30 am – 4:00 pm (UK Time).
Why Unconscious Bias in mediation matters:
Science tells us that the human brain can process 11 million bits of information every second. Our conscious mind, though, can handle only 40 to 50 bits of information per second. This means that our brains are having to take cognitive shortcuts to make sense of any situation. These shortcuts can easily cause blind spots in our decision making.  This perception is known as unconscious or implicit bias. In the context of a mediation or facilitation this can have serious consequences for how we perceive and act toward the parties we are working with.
Many mediators or business professionals fear or avoid attending to their own and other people's unconscious bias. Often this is because they are afraid to be either confronted with their own and others' ethical, cultural, socio-economic, or other predispositions, or they fear that the impact of addressing them will lead to a challenging situation. It is crucial to know some effective bias reduction strategies if you want to become conscious of your own bias and triggers and to interrupt your next faux pas, before dominant realms, realities, group-think, and other unconscious behavioural patterns kick in and you risk making a poor decision.
Key take-aways:
Learn about the science and impact of Unconscious Bias.  Raise awareness of your own unconscious biases and learn how to attend to them in yourselves and with others.
Experience how raised awareness of your own unconscious biases gives you the confidence and choice to make intentional decisions
Reflect on your own practice and see things from a different perspective.
Learn to become a more effective process manager whilst building trusted working relationships.
Being able to draw on specific bias reduction strategies
Feel empowered, confident and equipped to lead and facilitate inclusive conversations with employees at all levels on sensitive subjects related to Inclusion & Diversity (topics include LGBT+, Gender, Origins, Mental Health, Multi-Generations, BLM, #Me Too, Climate Change, and others).
The course facilitators are Gillian Caroe & Susanne Schuler.
8 weeks following the course there is an optional virtual follow-up session available for all participants of 75mins to consolidate and reflect on learning.