Mediator Skills Training | Virtual
This is a six-day online programme with a weekend break in between run via the Zoom platform covering the skills you need to mediate commercial disputes effectively. The course includes assessment for CEDR Accreditation, internationally recognised as the standard of excellence for mediators. The cost of attending is £4,150 per person + VAT (if applicable).
This virtual course is IMI-certified and fulfils the CMC's standards for training, CPD and administration. To view FAQs about how the Virtual course differs from the face-to-face course, click here.
It's easy to take part, as we hold regular programmes throughout the world during the year, including in London, Dublin and Hong Kong. We are also able to offer in-house training.
In addition, we work with like-minded organisations to deliver the course elsewhere in Europe, including Paris and Barcelona. 
Courses held in the English Language:
Our training programme is highly interactive and practitioner-oriented. Participants role-play and partake in exercises with others. Participants will therefore need a good command of business English (a minimum of B2 as outlined by the Common European Framework of Reference for languages).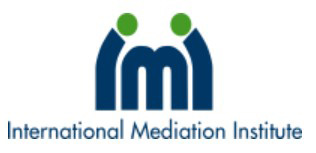 This course is an IMI-Certified Mediator Training Program (CMTP).

CEDR is registered with the Civil Mediation Council as a Commercial and Civil mediation provider and fulfils the Council's set standards of training, CPD and administration.