Online Learning
Understand the fundamentals of how mediation works with our unique Mediation Simulator.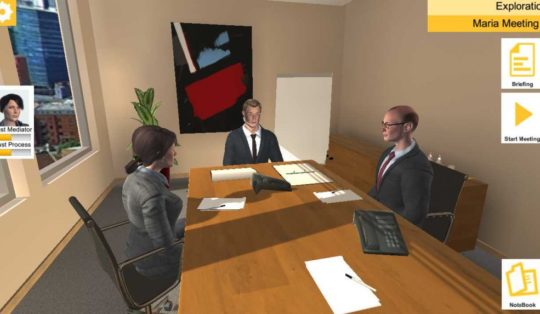 Mediation Simulator
Have you ever wanted to see what mediation looks like? Wondered what it feels like to sit in the mediator's chair?
CEDR's innovative Mediation Simulator gives you the opportunity to do this from the comfort of your desk and PC.
You take the seat of the mediator and work with the parties from the initial phone call with the lawyers until the signing of the settlement agreement at the end of a successful mediation. However, make the wrong choices during the simulator and the parties may go home with no agreement.
Enquiry