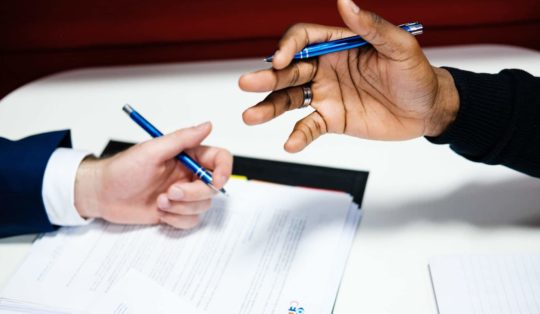 Although negotiation skills are critical for all businesspeople, many professionals have had no formal negotiation training. Instead, they on instinct and working out what they think are effective strategies.
This one-day course will provide participants with a clear introduction to how to negotiate, via concise information provision and the opportunity to practice in a simulated negotiation.
All of our courses are taught by experienced negotiation practitioners and feature an emphasis on practical skills.
Learn a framework around which to plan, assess and adjust your negotiation journey.
Understand how to get yourself ready.
Create a great first impression by knowing how to start.
Be a better negotiator by learning how to explore and get to the heart of what is really driving others in their negotiation.
How to know when you are ready to bargain and what is the best way to shape your offer.
Reaching agreement – know how best to ensure actual delivery and lay the foundation for the next negotiation.
This programme is designed to help anyone engaged in negotiation to feel more in control, confident and comfortable about their negotiation practice.
Anyone moving into a role where the ability to negotiate is a particular requirement.
Those who are self-taught and/or have learned the basics through being mentored by others, and want to improve and broaden their skills.
Anyone looking for an introduction to negotiation and a benchmarking opportunity before deciding what further formal or specific negotiation training or coaching to undertake.
Current practitioners: Led by experienced facilitators and speakers who are first and foremost practitioners.
More personal coaching: We aim for a 1:6 trainer/participant ratio, helping you to progress faster.
Realistic situations: Develop your skills through challenging, real-life exercises.
Structural knowledge: Learn to use a framework to plan, dynamically assess and recalibrate the negotiation journey.
Develop Active Listening: This helps you expand your understanding of the real needs and desires that drive and motivate others.
Emotion management: Become attuned to managing emotion, using its energy positively to optimise great decision making.
Leadership skills: Learn how to influence and persuade with integrity.
Stay in charge: Discover how to have a greater sense of comfort and control across a divergent range of negotiation challenges.
Develop your 'brand': Become a known negotiator that others will want to work with.
Proven success: Professionals across countless sectors have benefited from CEDR advanced training.
Active Listening Skills
Philip Williams, former Hostage and Crisis Negotiator explores what is 'Active Listening' and why it is so important. This essential life skill is the foundation of progressive and effective negotiation skills and underpins all of CEDR's internationally recognised training.