CPD Masterclass: Giving Voice to Values
Disputes are challenging environments where, at worst, personal beliefs and sense of identity can feel under attack, and where a mediator's role is to find resolution and ensure all parties have a voice. In this one hour session, Dr Mary Gentile will share thoughts about voicing values that commercial mediators can reflect upon for their work in a mediation process that is frequently confidential to the outside world and which concentrates on personal interests rather than disputed facts.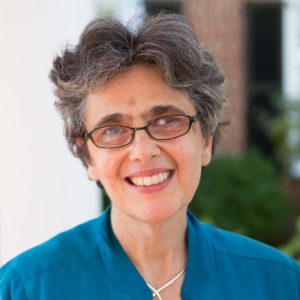 Dr Mary Gentile, is a professor at the University of Virginia Darden School of Business, senior adviser at the Aspen Institute Business & Society Program, and consultant on management education and leadership development. Her influential and award winning book, Giving Voice To Values: How To Speak Your Mind When You Know What's Right, challenges the assumptions about business ethics at companies and business schools and gives tools not just to recognise what individuals think is right, but also to ensure that the right things happen.
Giving Voice to Values has become a pioneering business curriculum for values-driven leadership. It has been featured in publications such as, Financial Times, Harvard Business Review, Stanford Social Innovation Review, McKinsey Quarterly and piloted in over 995 business schools and organisations globally. While at Harvard Business School from 1985 to 1995, as a faculty member Mary was one of the principal architects of HBS's Leadership, Ethics and Corporate Responsibility curriculum. Among numerous other books, cases and articles, she co-authored Can Ethics Be Taught? Perspectives, Challenges and Approaches at Harvard Business School and was content expert for the award-winning interactive, Managing Across Differences (HBS Publishing).
This session will be hosted by Susanne Schuler, CEDR's Director of Training and Consultancy. Susanne has trained and coached over 1,500 delegates from more than 30 different nationalities in negotiation techniques, mediation, conflict management, and diversity and inclusion. Susanne leads also a programme focused on resolving board conflicts which she delivers around the world.
This course is free to MyCEDR members but tickets are available for non-members at £50.
If you become a MYCEDR member (£165 for the year – UK or £105 per year – overseas) you can attend a number of free events throughout the year. Click here to find out more.