Masterclass: The Pieces To Make Peace
In this next instalment of the MyCEDR Masterclass series, Nita Yawanarajah will refer to her personal experience in supporting peacemaking in Darfur, Western Sahara and elsewhere as well as her latest research on peace processes around the world to talk about how specific measures can help create conducive conditions for making peace.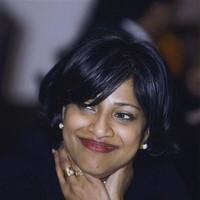 Nita is a Senior Conflict Analyst and a CEDR-Accredited Mediator at Oxford Process, an organisation that facilitates a unique type of discreet high-level dialogue between the parties to some of the world's most intractable conflicts. Nita was the former Head of Good Offices and Conflict Prevention at the Commonwealth Secretariat, London and a founding member of the UN's Mediation Support Unit, New York. She has over twenty-five years of professional experience in conflict prevention, peacekeeping and peacemaking.
Nita will discuss how effective peacemaking conditions can be created by operationalising informality in international peace mediation by:
Building key relationships amongst actors
Using space to impact relations
Undertaking certain types of activities to create intimacy and strengthen relations
Utilising language effectively to facilitate real communications
The session will be hosted by Dr. Andrzej Grossman. Andrzej (Andy) is a member of CEDR's leadership team and a recognised conflict prevention and resolution consultant, mediator, coach and trainer working internationally.
This course is free to MyCEDR members but tickets are available for non-members at £50.
Note, If you become a MYCEDR member (£165 for the year – UK or £105 per year – overseas) you can attend a number of free events throughout the year. Click here to find out more.