CPD Masterclass – Trusting Our Business Leaders
How can we understand more about trust and how it helps us with our work in conflict situations? With most commercial mediations lasting just a day and pre-mediation contact taking place over a couple of weeks, a mediator has relatively little time to build the trust of the parties. Added to which the mediator must then go on to build the sufficient trust between the disputing sides – sometime of 'David and Goliath' proportions – to allow a settlement to be formed.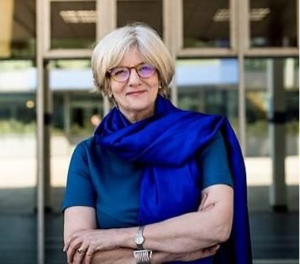 Professor Veronica Hope Hailey, Dean of the School of Management at the University of Bath will share with us some of her thoughts on building and repairing trust in leadership.
Professor Hope Hailey is a respected leader with senior management experience in higher education. She also has significant experience and knowledge of leading and implementing change across a range of organisations in the private, public and non-profit sector. In her different roles as manager, consultant, board member and trustee she has developed practical skills in governance, strategy development, and organisational design.
She has worked internationally and has insight into the challenges faced by organisations working globally. She is now best known for her work on Trust and Trustworthiness. In the autumn of 2020 she is published a number of reports on Leading through and COVID.
Veronica was elected a Fellow of the Academy of Social Sciences in 2019.  Fellows are distinguished scholars within the Academy which represents over 90,000 Social Scientists. She is Professor Emeritus at the University of Bath.
The session will be hosted by James South, Managing Director of the Centre for Effective Dispute Resolution (CEDR).  As a mediator, facilitator, consultant and trainer, James has over 25 years of experience in over 30 countries, working with individuals, organisations and public institutions to prevent, manage and resolve conflict effectively.
This course is free to MyCEDR members but tickets are available for non-members at £50.
If you become a MYCEDR member (£165 for the year – UK or £105 per year – overseas) you can attend a number of free events throughout the year. Click here to find out more.