CPD Masterclass: What Mediators should learn from Aristotle
This Masterclass is inspired by the Ancient Greek rhetoric of Aristotle's "Pathos, Logos, Ethos" and will explore how people can influence and persuade others both in their personal and professional lives, enriched by the findings of Daniel Goleman on "emotional intelligence".
Our guest speaker for this session, Vicky Liouta,  is a Mediator and Lawyer by background, a trainer of Mediators, International Arbitrator and Managing Director of Vilmar International, a Marine Insurance Broking and Claims Consultancy based in Greece.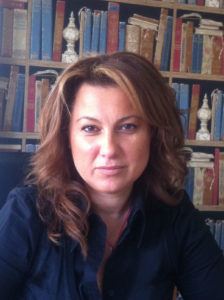 The objective is how mediators can be present in each mediation and, using the teaching of the great philosopher Aristotle, develop their "pathos, logos, ethos" to help parties find their reason to resolve the conflict and best contribute in changing the game of conflicts worldwide.
Mediation profession is, among others, educating the public how to resolve conflicts and Mediators' role is to help the public recognize the value of their roles and the process. Mediators' personal style and awareness depends on many different aspects and, except the known method to all mediators', stages, skills, and ethics and continued personal development, touches also deeper knowledge and purpose with a view to "mediate the moment". This refers to a personal style that needs to be adjusted, however advanced, to current case in each mediation, and mediators' essential role not only to prepare the parties to negotiate towards a resolution, if possible, but also to "inspire" them to accept the mediator's assistance by appealing to their emotions and logic at the same time.
This course is free to MyCEDR members but tickets are available for non-members at £50.
If you become a MYCEDR member (£165 for the year – UK or £105 per year – overseas) you can attend a number of free events throughout the year. Click here to find out more.