CEDR Accessibility Policy
We aim for a consistently high level of usability for our different audience types across our website, following best-practice accessibility guidelines.
Our commitment to ensuring accessibility for everyone
CEDR is committed to making sure our website is accessible to as many users as possible. We are currently in the process of ensuring our website will conform to the level 'AA' Compliance of the Web Content Accessibility Guidelines (WCAG 2.1) and will update this page in due course.
Our guiding principles for accessibility
We use live text in appropriately marked up HTML instead of graphics or PDF documents across the site to describe the core service offering of CEDR
During the website construction, we ensured robust testing on any colour variations to ensure the contrast between copy and the background are accessible to people with disabilities.
All pages are built on a responsive framework i.e. changes dynamically the display according to the device it is being viewed upon e.g. smartphone, tablet, laptop/desktop computer, avoiding the need for any horizontal scrolling.
We use a consistent navigation menu and clear signposting across the site
We aim to comply with the Web Content Accessibility Guidelines - known as the WCAG 2.1 AA Guidelines - set out by W3C where possible
Alternative Text or known as 'ALT Tag' compliance - ALT text refers to an invisible description of images that are read aloud to blind users on a screen reader. Adding ALT text allows authors to include images, but still provide the content in an alternative to non-text content, for example, images in web pages. The cedr.com website has Alt Tags correctly applied throughout the site, meeting key accessibility guidelines.
Additional Support
BrowseAloud by TextHelp: Browsealoud adds speech, reading, and translation support tools to websites. Browsealoud makes online content more accessible for people with Dyslexia, Low Literacy, English as a Second Language, and those with mild visual impairments. Features include dual-colour highlighting.
To use BrowseAloud click on the orange 'TRANSLATE'  logo either at the bottom right (this page) or on the top of the toolbar which looks like this: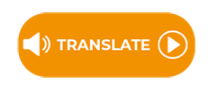 Website appearance personalisation:
You can resize text on cedr.com using your web browser
You can download free software online and find out about accessibility features for a variety of systems: