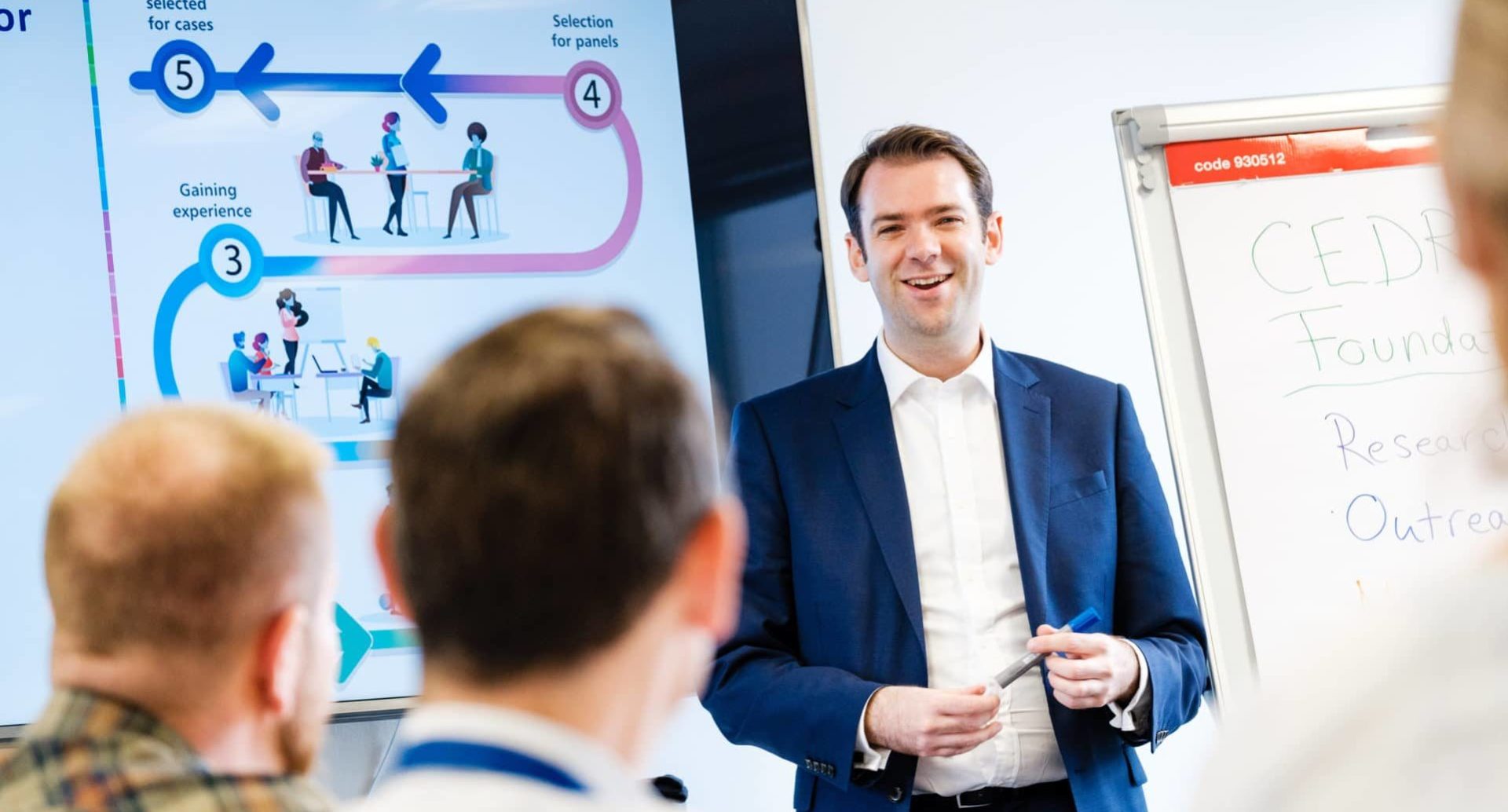 CEDR Foundation
At the heart of CEDR's work is the CEDR Foundation, a non-profit organisation dedicated to providing cutting-edge alternative dispute resolution (ADR) projects, research and social awareness benefits for the world.
go to the next section
How we help
Find out more about who we help, what they say, and what we can do for you.
Current Projects
CEDR Foundation activities complement our wider work and seek to bring about public benefit by addressing key areas of ADR development and reform.
It is fortunate that CEDR has created a unit to undertake its charitable Foundation activities, to conduct this type of initiative as a service to the public, and CEDR is to be congratulated on a job well done. RT. Hon Lord Woolf of Barnes , Former Lord Chief Justice for England & Wales
New Dialogues has changed the way I approach conflict as I am now more strategic when deciding when to listen and knowing how to use the words I hear well. This knowledge helps me understand the reason behind their conflicting reaction to the situation, and tailor the conversation and resolution in a way that considers the interests of both parties. Dalitso Tembo , New Dialogues Participant 2018
The @cedrsays New Dialogues Programme is literally the best training/young leaders programme I've done - you get trained up on conflict management, negotiation, communication, and leadership by the best in the biz. Tara Jane O'Reilly , New Dialogues Participant, 2018
I commend the CEDR Foundation Guide on Public Inquiries not only to those appointed to run or work in public inquiries, but dare I suggest it, to the Ministers and their advisers when consider whether or how to commission a Public Inquiry. Sir Robert Francis QC , Chair of The Mid-Staffordshire NHS Foundation Trust Public Inquiry
The Foundation Team
The CEDR Foundation is led by a dedicated team of individuals, with support from across CEDR on specific projects and is also frequently supported on specific projects and events by external volunteers and experts.