Andy Rogers
Principal Consultant & Mediator, Membership, Standards & Media Relations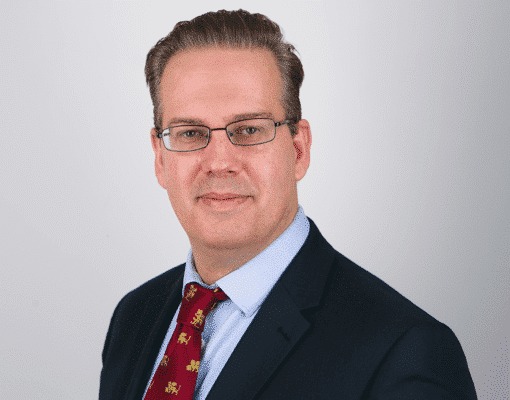 Andy is one of the Executive Leadership Team at CEDR, working with clients and members, monitoring standards and liaising with industry, government and the media on behalf of the organisation.
Andy joined CEDR in 2005 and for many years was responsible for CEDR's marketing communications and campaigns, working with Unit Directors to conduct marketing and public relations activity as part of the marketing and business development functions. He is a CEDR Accredited Mediator, serves on the CEDR Mediator Panel and has experience of mediation in contract, property, employment and probate disputes, with cases ranging from disputes between private individual parties through to large multinational organisations.
Andy represents CEDR on the Board of the Civil Mediation Council, the recognised authority in the country for all matters related to civil, commercial, workplace and other non-family mediation. He has spoken widely to international delegations from across the world on the subject of mediation and advised on marketing mediation for the IFC to various institutions in Egypt, Lebanon, Morocco and Pakistan.
Prior to joining CEDR, from 1998 to 2005, Andy was a Senior Communications Account Director in two leading public relations consultancies, where he headed business units, advising private corporations and government bodies on managing their reputations. In this time he led numerous strategic campaigns for clients such as 3i plc, 3M plc, BIS (the Department for Trade and Industry), BTG plc, the Consumers' Association (Which?), Fujitsu plc, Motorola plc and RS Components and Electrocomponents plc. He has worked on and led projects in Canada, France, Germany, Ireland, Italy, Spain, the UK and the USA.
After graduating in 1990 from Wolverhampton, Andy became a broadcast journalist working for LBC Radio in London, before going on to work for IRN (Independent Radio News), the BBC and various Channel 4 production companies. In his career Andy has authored numerous articles for publications ranging from The Lawyer to FHM.
Swapping the world of journalism for the business of communications, Andy spent two years with travel company Cosmos plc, before spending four years in the telecoms and entertainment field as the PR Manager for Cable & Wireless Communications plc.
Andy is a Member of the Chartered Institute of Public Relations and has won two prestigious PR Week Awards for the Hero At Work campaign in 2004 and the Post-It Art for Schools Exhibition and Auction in 2000, which also won the global IPRA Golden Award for creativity.