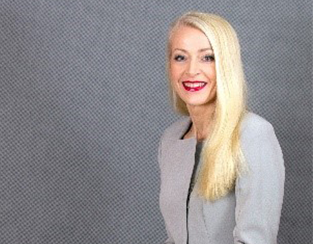 Client feedback:
"I regret not having met Anna a couple of years ago. My business would have been in an entirely different place now."
Languages
English, Polish (mother tongue), French, Spanish, Italian.
Overview
Anna is an active mediator, negotiator and facilitator with wide experience of the Polish and international market & business environment with areas of expertise including: collective disputes in companies, group & organizational conflicts, multicultural conflicts, international & home business and family.
Jagiellonian University in Krakow graduate, she holds several postgraduate studies diplomas and other certificates, ex. in negotiation and mediation, international relations and diplomacy; she trains to become high-level public servant and sit on supervisory boards of state-owned enterprises.
First she works in multinational companies (automotive and telecommunications), then in the public administration where she works on large-scale international projects, such as: Poland's participation in 2010 World Expo in Shanghai, Poland's presidency of the Council of the EU, or Poland's presidency in the European Association of Innovation Agencies TAFTIE where she is executive secretary. In mid-2016 she returns to the private sector to work as international mediator and mentor, training managers in internal communication and problem-solving skills.
Anna is fluent in Polish (mother tongue), French, English and Spanish, she speaks Italian and Russian. She has mastered basic Mandarin.
Professional background
Commercial contracts
Advisory at the stage of contracting and project manager in many contracts (app.300), including the ones executed in Asia, no contractual disputes in the contracts supervised by Anna
Family
Family mediation especially in cross-border family mediation and mediation in binational families (2017-2020)
Collaboration with courts:
Court mediator (House of Mediation, from 2006)
Person of public trust (from 2007)
Mediator on duty in courts (2017-2018)
Mediator conducting mediation information and assessment meetings for parties in lawsuits (2017-2018)
Collaboration with the ICC:
Judge in the international commercial mediation competition by the ICC in Paris (2017 and 2019)
Expertise
| | | |
| --- | --- | --- |
| | | Information Communication and Technology |
| Healthcare & Pharmaceutical | Construction & Engineering | |
| | | |
| | | |