Birgit Sambeth Glasner
Law Firm Partner & Mediator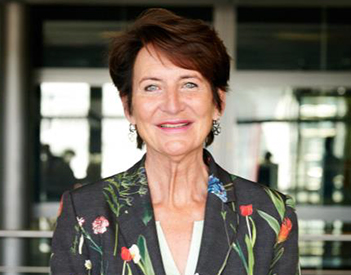 Languages
English, French, German, Italian, Spanish
Overview
Birgit Sambeth Glasner is Co-Head of the Dispute Resolution Team at Altenburger. As a former substitute judge, she is an acknowledged specialist in questions of strategic dispute resolution and is often appointed as a mediator in complex commercial, family and criminal matters. Further, she is frequently acting as a bankruptcy liquidator and creditor representative in the context of domestic and international bankruptcy and composition proceedings.
Professional Background
Acting as Counsel in mediations. Acting as Conciliator in ICC proceedings. External Mediator for the WTO since 2016. Mediator at CAS Court of Arbitration for Sport. Organizer and moderator of the monthly "Mediation Breakfasts" under the auspices of the Swiss Chamber of Commercial Mediators and the Chamber of Commerce and Industry of Geneva (yearly approximately 10 x 2.00 hours, since 2005). Former Vice-Chair of the Mediation Committee of the IBA International Section. Former Member of the Mediation Commission of the Swiss Bar Association (8 years). Former President of the Mediation/ADR Commission of the Geneva Bar Association (10 years). Acting as Neutral in Arb-Med-Arb Proceedings as well as in Dispute Boards and as Collaborative Lawyer.
Expertise
Investor-State Disputes
Construction
Employment
Insurance
Life Sciences
Pharmaceuticals
TMT & IP

Banking & Finance
Engineering & Infrastructure
Energy
Intellectual Property
Maritime & Transport
Professional Services
Insolvency

Commercial
Corporate
Government & Investment
International Trade
Oil & Gas
Real Estate