Charles Feeny
Barrister & Mediator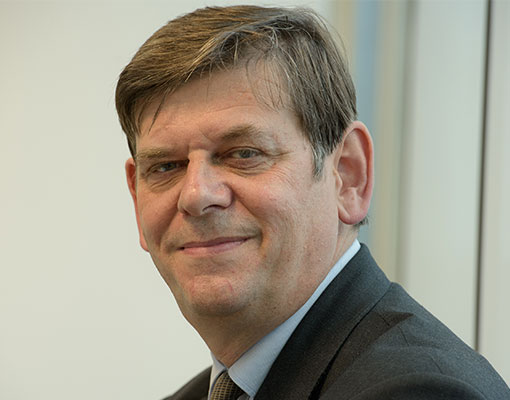 Client Feedback:
"He is able to cut through the most complicated of matters and quickly arrive at the nub of any dispute."
Overview
Charles has been a practising barrister for nearly 40 years.  He started in a general Common Law Chambers where he had experience of almost the entire range of common law litigation coming to specialise in personal injury, clinical negligence, professional negligence, employment and commercial litigation.  His success in recent years as a leading specialist in personal injury and clinical negligence has inevitably limited his instructions in other practice areas where he has had extensive experience over a period of years.  He is also regularly asked to advise in regulatory work in particular matters involving the Health and Safety Executive.
Charles qualified as a mediator in 2016. He is now regularly instructed as mediator in particular in clinical negligence litigation involving the NHS and other defence organisations where he is recognised as having specific expertise and experience.
Charles sat as a Recorder of the Crown and County Courts between 1996 and 2004 before deciding that a judicial career would not suit him.  He has chaired disciplinary and appeal tribunals in the NHS and the voluntary sector.  He has also chaired experts' meetings in the Family Division.
Charles has been involved in the voluntary sector as a volunteer and trustee for over 30 years.  In particular, he has been a trustee of the major charity Liverpool Council for Voluntary Service since 1988.  In this context, he has gained significant experience of the operations of NHS trusts, government agencies, local authorities, and the third sector.  This experience has involved disputes between organisations and issues which arise in relation to funding and process.  This voluntary work has given Charles insight into many employment and management issues.
Professional Background
Charles has been a barrister since 1977, initially practicing in a general common law chambers.  In 1998 he was involved in the formation of a specialist chambers which became Liverpool Civil Law, the first specialist civil chambers on the Northern Circuit.  In 2014 he became a sole practitioner being supported by Complete Counsel which is an innovative digital based business providing support on a contractual basis to individual barristers.  He is a director of Complete Counsel and participates in its management. 
Expertise
Clinical Negligence
Professional Negligence
Regulatory Law

Personal Injury
Workplace Employment

Insurance
Commercial Disputes