Dorothee Bernard
Mediator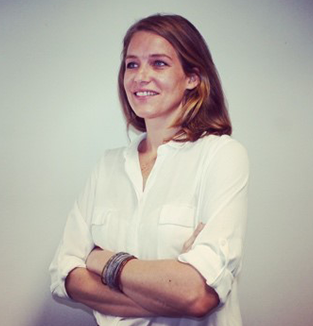 Client feedback:
"It was easy to talk with Dorothée all along. She helped us, amongst other thing, to re-open the dialogue between our head of office, our new line manager and our 10 years experienced agent.  She helped us preserved the relationship, which in turn helped us  to take the right decision for all. Her work helped me to take some distances with the all situation."
Languages
English, French
Overview
Lawyer by training, Dorothee graduated with a business law degree and a postgraduate qualification in Dispute Prevention and Resolution (LL.M at Westminster University) in London. She worked 7 years with Latham & Watkins in London and Paris.
She became an accredited mediator, with CALM (Confidential and Local Mediation Centre) in 2009, and with CEDR (Centre for Effective Dispute Resolution) in 2015. She also trained with the Institute for Negotiation and Mediation Training (IFOMENE), in France, in 2011.
Experienced mediation practitioner for over 10 years, Dorothée has been involved with several mediation organizations, both in France and in England, before she co-founded Bfor Mediation.
Bfor Mediation provides training, consulting and mediation services. Bfor Mediation has been FFCM Accredited Mediation Centre since 2015 and is on the mediators' panel to provide court-based mediations for the French Court of Appel of Paris and Montpellier.
Professional background
Mediating on a regular basis, she has experience of government agencies, charitable organisations, public as well as private sector clients. She worked, amongst others, in the medical, public notary, accounting, construction and real estate, food and bevarage industries.  Her experience is ranging from workplace and employment to commercial, consumers or tenancy disputes.
Dorothée has also been involved in delivering negotiation and conflict management trainings in the private and public sector in France and abroad.
She worked, amongst others, with SAGE, HEXIS, The Institute Mines-Télécom (IMT), the SCET, the Institute for Negotiation and Mediation Training (IFOMENE), the SEMISE, The University of Montpellier, Montpellier Business School, The Région Occitanie, The Conseil départmental de l'Hérault, FDI Groupe, Capstan, Clinique Clémentville, the CNFPT, SAMSIC …
Expertise
| | | |
| --- | --- | --- |
| | Healthcare & Pharmaceuticals | |
| | Construction & Engineering | |
| | | |
| | | |