Dr Karl Mackie CBE
Founder President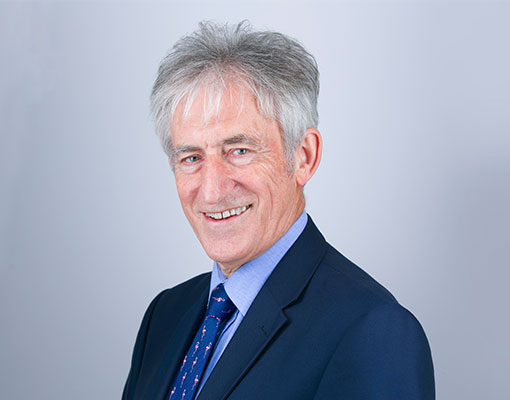 Karl is one of the best-known names in commercial mediation practice and brings both professional commitment and legal and business psychology training to his core practice. He has worked on some of the most complex civil and commercial cases to go through the English legal system, including the first substantial Court of Appeal mediation (NRG), Maxwell Pension Trusts, BCCI, Atlantic Computers, Alder Hey retained organs litigation. Equally, at home in lower value or highly personal employment cases as in complex commercial cases, advisers comment regularly on his ability to make everyone feel at ease even in difficult negotiations while getting results.
As Chief Executive of CEDR, and since 2017 as CEDR's Founder President, Karl has been actively engaged with numerous multinational corporations, Governments, public bodies, charities and celebrity clients, in Europe, the US, the Middle East and the Far East, South America and Australia. He has also held two Visiting Professorships in ADR and has qualifications in law (barrister), psychology, education and management.
Karl began his working life as a business psychologist, before working for many years in university continuing education and as a negotiation and business strategy consultant. During this time, he qualified as a barrister specialising in dispute resolution and employment law. He became CEDR's first Chief Executive in 1990, helping create its international standing as a lead executive and chief mediator. In 2010 he became the only mediator ever to be given an honour by the state, Commander of the Order of the British Empire (CBE), for services to mediation, both developing and delivering it. He is probably the best known commercial mediator in the UK.
He is regularly requested to deliver major strategic presentations on negotiation, breaking deadlock and conflict resolution, he has spoken at Law Society and Bar Council annual conferences, CBI, European Commission, Council of Europe, World Bank, and been interviewed for several radio and TV programmes including Today, Business Tonight, BBC Radio Ulster, Radio 5 live (on football manager club disputes), The World at One, BBC TV News, The Moral Maze and Night Waves, as well as being interviewed for the Financial Times.
He is the author of numerous articles on mediation in the business and professional press, Karl has also co-authored leading texts in the field including The EU Mediation Atlas, The ADR Practice Guide (3rd ed.) and International Mediation- the Art of Business Diplomacy (2nd ed.), as well as contributing two chapters in Butterworth's Mediators on Mediation.
He has strong experience as a business consultant and in his time with CEDR, acted as Consultant or overseen consultancy to World Bank, European Commission and other international project sponsors on business and civil justice system development, with various sovereign governments and civil justice systems including India, Pakistan, Bosnia Herzegovina, China, Denmark, Holland, Qatar and others. He has also worked with various public bodies (FSA, ACAS), government departments (Business, Health, Transport, Community and Planning, Education, Overseas development, Procurement) and industry associations (railways, retail, motor manufacturers, patent and trademarks, insurance, sports etc.) in the development of dispute systems design.
Identified by The Lawyer as one of the top 100 most influential lawyers, and by The Times as "Mr Mediation". Member of the Advisory Council of the All Party Parliamentary Group on Conflict; Fellow of the Chartered Institute of Arbitrators; an Ombudsman in Euronext financial services disputes. He has also been Special Professor at the Universities of Birmingham and Westminster; eminent Overseas Judge for 1st South Africa ADR Awards; Former Vice-Chair of Civil Mediation Council and Chief Adjudicator of Ofsted Independent Complaints Adjudication Service since 2009.
For more information visit Karl's website here