Graham Massie
Chief Operating Officer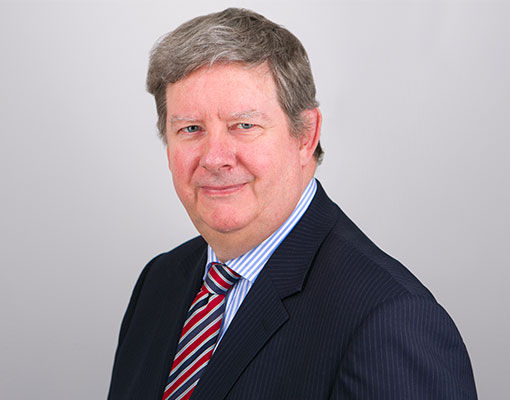 Graham has over 25 years' experience as a business consultant and trainer of technical and business skills. After qualifying as a Chartered Accountant, he spent ten years with KPMG London where he ran a professional services department responsible for a broad cross-section of clients ranging from major PLCs to small owner-managed businesses. During this period he also spent two years in the USA, initially as a manager in KPMG's Chicago office and thereafter as seconded finance director to a computer leasing industry client, based in New Jersey. Upon leaving KPMG, Graham established his own business consultancy and audit practice specialising in helping owner-managed businesses find creative solutions to one-off problems (including systems development, corporate mergers and acquisitions, strategy and planning, and litigation support); he was involved in the formation of an online publishing venture; and he also acted as an independent expert and investigating accountant for the Accountants' Joint Disciplinary Scheme, reporting on the conduct of accountants involved in major corporate collapses.
Graham has been working with CEDR since 1996. His current project portfolio includes working with a range of leading professional firms, corporate and public sector bodies to develop their in house negotiation skills and conflict management systems, and he also leads CEDR's research project on "Cutting the Cost of Conflict".
As an accredited mediator, Graham's specialist areas of mediation practice include: commercial issues confronted by owner-managed businesses; financial disputes arising out of corporate mergers and acquisitions, particularly issues relating to completion accounts, valuations, pre-and post-acquisition trading accounts; professional negligence issues, particularly auditors and accountants.
A significant proportion of Graham's work is with international organisations and he travels extensively to advise on the development and operation of dispute resolution services and conflict management systems, including serving as Project Director for World Bank projects to assist in the development of international ADR in India (2008), and to consider the feasibility of setting up an international arbitration centre in Bangladesh (2009). He is currently advising the Qatar Financial Centre on the development of ADR within its new court system.
In addition to his responsibilities as company secretary and chief financial officer at CEDR, Graham is also a Board member of the International Dispute Resolution Centre and The Negotiation Competition, which is the UK's leading negotiation competition for law school students.
Graham is author of The Mediation Audits, a biennial survey of the UK commercial mediation profession; a co-editor of The EU Mediation Atlas, a survey of practice and regulation in each member state within the EU (published by Lexis Nexis); and has recently contributed a chapter on conflict management to Managing Business Risk, a practical guide to protecting your business, published by Kogan Page.