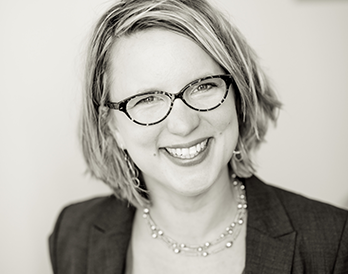 Hannah Tümpel is a German qualified lawyer and accredited mediator (Germany and UK) with over 15 years experience in the international dispute resolution field.
She is the immediate past Interim Executive Director of United World Colleges (UWC) International, a global education organisation for peace bringing together students from over 150 countries worldwide.
Hannah is the former Senior Counsel and Manager of the International Centre for ADR of the International Chamber of Commerce (ICC) in Paris. In this capacity, she administered many hundred mediations, other ADR and arbitration cases from around the world, regarding both B2B disputes and disputes involving states.
In 2017, Hannah was designated by the Chairman of the Administrative Council of the World Bank to the Panel of Conciliators of the International Centre for Settlement of Investment Disputes (ICSID) and served on her first ICSID conciliation case in 2018.
Hannah was one of the main drafters of the ICC Mediation Rules, ICC Expertise, Dispute Boards & DOCDEX Rules. She was also one of the main drafters of the IBA Investor-State Mediation Rules, an officer of the IBA Mediation Committee and acted as the Co-Chair of the IBA Mediation Sub-Committee for State Investor Mediation.
Hannah taught mediation and ADR at numerous universities and has spoken at ADR and arbitration conferences in over 30 countries worldwide, including numerous IBA, IMI, ICC, CiArb and other events and published numerous articles on ADR related topics.
From 2009 to 2016, Hannah was in charge of running the ICC International Mediation Competition – the world's biggest educational event in cross-border commercial mediation, and she co-founded and ran the annual ICC International Mediation Conference. She acted as global Co-Chair of the ICC YAF (Young Arbitrator Forum) until 2016.
Currently, Hannah is the lecturer for mediation in the LLM programme on International Dispute Resolution at Humboldt University in Berlin and is a member of the Advisory Board to the ADR Taskforce of the ICC Commission on Arbitration and ADR. She also regularly participates as evaluator in mediation and negotiation competitions in order to pass her passion for constructive dispute resolution to the next generation.
Today, Hannah lives again in Germany after having lived in the UK, Italy, Belgium, France, Portugal and the US. She speaks – apart from her native German – English, French and Italian.