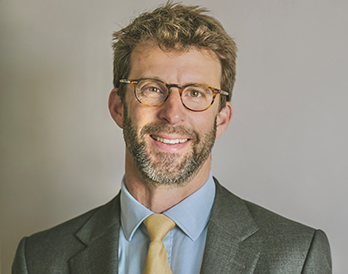 Accreditation: 2016
CEDR Panel: 2022
Location: United Kingdom
Client Feedback
"Can't recommend Harry Spurr highly enough. From speaking to him over the phone to dealing with him in person, it was clear, he's at the top of his profession."
Overview
Harry is an accomplished and directory-ranked mediator in commercial, civil and property disputes.  Described recently as "at the top of his profession", "highly skilled" and "outstanding", he is regularly commended by parties for his mediation style, and in particular his calming influence and capacity to challenge sensitively but robustly.  This feedback, and his high settlement rate, speak for themselves.
His background as a barrister practising for many years from leading chambers, and as the former owner of two businesses, gives him a rare insight into the combination of legal and commercial influences that frame disputes.
Harry's mediation practice extends across the commercial, civil and property spectrum.  His commercial expertise is extensive and covers corporate and shareholder actions, boardroom conflict, share purchase disputes, financial sector litigation and insurance matters, in addition to general contractual disputes.  He also mediates in employment and professional negligence cases.
In addition, Harry has extensive expertise in disputes concerning property, land and environmental issues.  This includes land ownership and boundaries, rights of way, restrictive covenants and easements, water rights, options and overage, trespass, adverse possession and nuisance, construction, a wide range of landlord and tenant matters, and disputes in the planning, licensing and environmental regulatory contexts.  Harry also offers substantial experience in conflict engaging public bodies, whether acting in a regulatory capacity or otherwise.
Harry is regularly instructed in high value / high stakes cases by leading firms on behalf of high-profile organisations.  Many of his clients are large corporates.  Recent examples include a major European airline group, a 'big four' accounting firm, a prominent property investment group, a high-profile London media agency, rail infrastructure and rail operating companies and a leading national hotel management group.  Harry also mediates for SME's, law firms, shareholders, landowners, tenants and other occupiers of land, regulators, local government and other public bodies, schools, community groups and other organisations, professionals and private individuals.
The combination of his experience as a barrister and as a successful entrepreneur dealing with the realities of dispute and negotiation (he has founded and managed businesses in the energy and drinks sectors) means that he is unusually well-placed to understand not just the legal context that frames disputes, but also the commercial and other influences that lie at their heart.  This insight often proves valuable in the deal-making environment of mediation.
Harry mediates in person in London and across the UK, and online where requested, such as in cases involving international parties.
Harry regularly delivers lectures and training sessions on mediation, including to high-profile organisations, and is the author of a substantial number of articles on the subject.
Expertise
Agriculture
Commercial contracts
Construction and Engineering
Education
Energy, Oil and Gas
Environment, Planning, Licensing

Insurance
Intellectual Property
Landlord & Tenant
Local Government
Partnership, Shareholder and Boardroom

Professional Negligence
Public Sector
Real Estate and Property
Sports
Transport and Infrastructure
Water