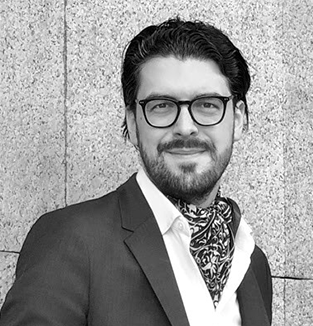 Client feedback:
"We have been engaged in a construction dispute for years and spent a lot of countless and unproductive hours in courtrooms. Thanks to the work of Martin Svatoš, we were able to find a solution in mediation. It was, however, not an easy task. Martin was tireless, active and still in  a good mood. He was able to quickly adapt to the complicated world of our industry and to understand the peculiarities it requires. Although the way to the compromise was a difficult one, we were able to undergo it with the unfailing help of Martin Svatos."
– Jaromir P., CEO (Construction company, Contractor in this dispute,) anonymised in accordance with Art. 9 of Czech Mediation Law
Languages
Czech, Slovak, English, French
Overview
Martin Svatoš, Ph.D. is one of the leading Czech mediators as he has acted in more than 400 both international and domestic cases (more than 3000 mediated hours). He is listed by the Ministry of Justice of the Czech Republic and by the Energy Community.  During his career, he has been helping parties to settle in both ad hoc and institutional mediations (eg. appointed by the ICC ADR Centre).
He was engaged in mediation cases in different sectors, including sports law (mainly disputes between football players – coaches – clubs), nuclear power-plant, highway  and airport constructions. He focusses on collective labour law disputes too and acted as a mediator in disputes between unions and several TOP 100 Czech companies. In this regard, he is registered as a mediator by the Ministry of Labour and Social Affairs. Additionally, he mediated a canonic law dispute.
Professional background
Martin lectures at Charles University in Prague (Czech Republic) and at the Seminar of European and Comparative Law in Urbino (Italy) where he is in charge of the negotiation, mediation and arbitration courses. He has been visiting professor at the University of the French West Indies in Guadeloupe. He also gave a course at the Faculté Libre de Droit Institut Catholique de Toulouse, at the Comenius University in Bratislava (Slovakia), at the Shanghai University of Political Science and Law and at the Shanghai University of Finance and Economics (both PRC), Georgetown University (USA) and many others.
In 2016, he acted as a member of the Czech delegation to the UNCITRAL WG II.
He publishes and gives speeches at international conferences on a regular basis. He is one of the co-editors of the EU Mediation Handbook (Kluwer International, 2017). As a speaker, he attended many international conferences all around the globe (the UIA World Forum of Mediation Centres, the IBA Annual Conference, the German Arbitration Institute Annual Conference, the Conference of the Mediators' Institute of Ireland (Dublin) and YIAG conferences (Istanbul, Warsaw)…
Expertise
| | | |
| --- | --- | --- |
| | | Construction & Engineering |
| Energy & Natural Resources | | |
| | | |
| | | |