Mia Forbes Pirie
Mediator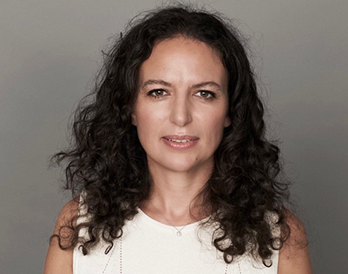 Client Feedback
"Mia has a way about her – a special gift of being able calmly to understand people deeply, quickly, coupled with a sense of how then to tailor her responses accordingly. I think most people have an imbalance between emotion and intellect. It strikes me that Mia doesn't. She doesn't just have that balance, she has this rare quality of profound early insight, married to an enquiring neutral intellect. She is a bit like a psychiatrist/ neurologist/ detective and management consultant all rolled into one! Quite a combo."
Languages
English, French, Italian, basic German
Overview
Having been a solicitor in a top global law firm. Mia is now an award-winning full-time mediator and facilitator, focusing on commercial and workplace disputes since 2012. With a background in law and science, the subject matters she has dealt with include energy, environment, chemicals, oil and gas, sustainability, sport, competition and property. She is known for resolving matters which are both technically and emotionally complex.
In addition to her commercial clients, Mia also helps people to have the difficult conversations of our time, bringing them together instead of dividing them. She has mediated and facilitated for the G7, members of parliament, the Government of Mongolia, the Church of England, the European Commission and various NGOs. She has recently been appointed to the Board of the Civil Mediation Council (CMC), the main regulating body for civil and commercial mediation, and chaired its annual conference in 2022.
Professional Background
Before becoming a full-time mediator, Mia had successful careers in law and energy/environmental consultancy. She holds masters' degrees in law and science and has worked in the UK, US and EU. As a solicitor in a large City law firm, Mia was involved in advising FTSE 100 companies on EU, competition and international trade law. She then worked for four years advising the UK (Defra) and US (US Department of Energy) Governments on the development and negotiation of energy efficiency regulation. She has also consulted and facilitated in that sector.
Mia is currently writing a book on how to have challenging conversations.
Expertise
Chemicals
Commercial Contracts
Company, Shareholders & Directors
Competition
Construction and Engineering
EDI

Employment & Workplace
Energy
Environment & Sustainability
Family Businesses & Succession
Oil & Gas
Professional Negligence

Property
Religion & Politics
Space
Sport
Technology
Teams, Partnerships/ Shareholders