Sevdalina Aleksandrova
Lawyer, Mediator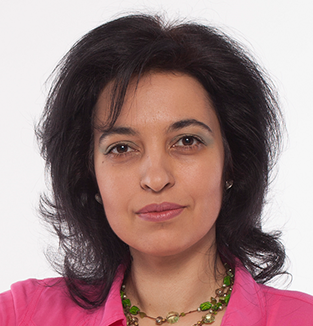 Client Feedback:
"Sevdalina was extremely helpful in keeping the focus on the important issues during the entire mediation. And when we were stuck, she just kept moving the discussion forward."
Languages
Bulgarian, English
Overview
Sevdalina Aleksandrova is a mediator and lawyer with over 15 years experience, mostly in contractual disputes, commercial, real estate, and family mediations, as well as charities and education issues. She also has extensive experience in consulting clients craft the best negotiation strategies – from big corporations to small entrepreneurs, and people engaged in contractual and family property disputes. As a lawyer, her activity in the last years is entirely focused on achieving out-of-court settlements in contractual, property and commercial disputes. She is also among the leading mediation trainers in Bulgaria who trained about 1/3 of the mediators in Bulgaria (more than 880), and more than 2600 managers, lawyers (in negotiation and mediation advocacy) and judges (in referral to mediation) over a period of 15 years.
Professional background
Sevdalina served as a Manager and Mediator in the establishment of the first commercial mediation centers in Bulgaria within the USAID Commercial Law Reform Program in Bulgaria, and took part in the incorporation of the Professional Association of Mediators in Bulgaria, where she was a President and Vice-President for a period of 6 years. At this position she co-managed a project resulting in the development of an internationally recognized structure, such as the Settlement Center at the Sofia Regional Court (acknowledged as a model by the European Parliament in its Resolution (2011/2026(INI)). She also served as an expert in various international projects focused on promoting cross-border mediation. She has been a mediation trainer leading certification mediation trainings and various trainings for legal professionals, specified under the Coaching section below.
Expertise
| | | |
| --- | --- | --- |
| | | |
| | | Information Communication and Technology |
| | | |
| | | |