Stephanie Bown
Medico-Legal Adviser, Mediator & Conciliator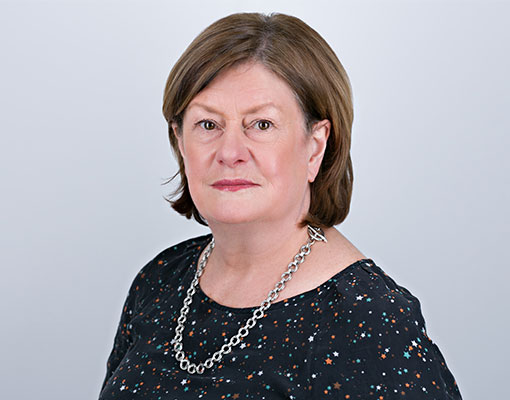 Client Feedback:
"Stephanie is an excellent facilitator who pitched content extremely well and kept control."
Overview
Stephanie Bown practiced as a doctor in the NHS for eleven years before completing a law degree and joining the Medical Protection Society (MPS) working in the field of professional indemnity and risk management for twenty years. She has extensive experience of the legal and professional issues that arise in healthcare gained through supporting doctors as a medico-legal advisor and through working with governments and healthcare organisations on policy issues. Her experience spans case investigation, advocacy, healthcare policy, stakeholder engagement and communication.
In nineteen years at MPS, Stephanie was instrumental in establishing MPS's reputation for excellence in medico-legal issues. She raised the organisation's profile and engaged with the medical profession, government departments and other stakeholders in the UK, Ireland and Commonwealth countries.
As Director of the National Clinical Assessment Service within the NHS Litigation Authority, Stephanie initiated a programme of restructure and modernisation to meet the changing needs of the NHS.
In May 2015 Stephanie joined Verita, a leading independent consultancy for regulated organisations in the UK and she set up her own company in July 2016. She has undertaken a wide range of investigations into serious incidents, governance and service reviews in the NHS and private health sectors. She has investigated performance concerns in individual doctors and dysfunctional team dynamics. Stephanie delivers training in systematic investigation techniques and duty of candour from ward to board with excellent feedback.
Stephanie is a CEDR accredited mediator and is on the CEDR panel of mediators. She regularly acts as conciliator for the Funeral Arbitration Service and mediates clinical negligence claims for NHS Resolution (formerly NHS Litigation Authority).
She provides independent adjudication to third stage complaints in the independent healthcare sector.
As a lay member of the Solicitors Disciplinary Tribunal, Stephanie adjudicates upon alleged breaches of the rules and regulations applicable to solicitors and their firms.
Expertise
Serious incident investigations
Professional conduct and competence
Mediation, conflict resolution and problem solving

Risk management and patient safety
Training and facilitation
Representation and advocacy in disciplinary proceedings

Complaint management and adjudication