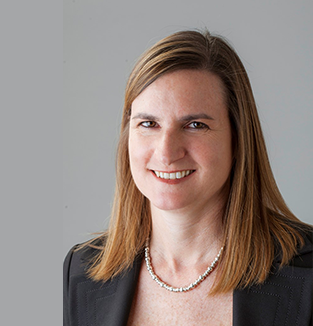 Client feedback:
"Tania has an open, consultative style. She succeeds in motivating and fostering a high degree of cooperation. She is an inspiring and effective communicator able to build consensus and motivate across cultures at all levels, helped by having lived in a number of countries and fluently speaking six languages"
Languages
English, Italian, German, Spanish, French
Overview
Tania has a solid understanding of commercial and contractual issues in the customer/supplier relationship, mergers & acquisition and wider business context that she developed working across business sectors at Siemens. Tania has over the years successfully negotiated a number of contracts and settled claims with a variety of customers/partners, assisted with the resolution of internal disagreements within Siemens, and settled disputes in social housing communities.
Professional background
Tania is a CEDR Accredited Commercial Mediator and a Resolve-trained and practicing Community Mediator. She has attended courses in Peace Mediation and Corporate–Community Mediation in natural resource disputes at the Institute for Conflict Transformation and Peace Building (ICP), trained by UN and Mediateur mediators, and Oxford Process/CEDR's course on International Conflict Mediation, Prevention, Peacemaking. Tania is interested in mediator/dialogue facilitations in disputes involving business, government and community interests.
Tania worked for 15 years as Finance and Commercial Director for Siemens in Germany and UK in their Logistics, Healthcare and Energy sectors, most recently as head of Energy NW Europe (EUR 3.6 billion p.a.). She left the corporate sector 5 years ago and today she holds non-executive board director roles with renewable energy and infrastructure companies, development consultancies and NGOs, operating in Africa, Asia and Latin America.
Tania is an accomplished communicator, mediator and skilled negotiator fluent in 6 languages (English, Italian, German, French, Spanish, Portuguese), with the ability to build relationships and consensus with individuals at different levels in an organisation/community and in different cultural environments.
Tania also has a keen interest and deep knowledge of international current affairs and socio-political issues in developing countries, particularly the Middle East, Africa, Latin America. She grew up in Tanzania, Nigeria, Sudan and Italy and holds a Masters degree in Political Science (International Relations and Economics).
Tania has the ability to quickly analyse and understand complex materials and situations. In 2016 she spent time in The Gambia training young community leaders in conflict analysis, management and mediation, helping them work through issues such as disputes between youth and Village Chiefs, and illegal mining.
Expertise
| | | |
| --- | --- | --- |
| Energy & Natural Resources | | Construction & Engineering |
| | Healthcare & Pharmaceuticals | Information Communication and Technology |
| | | |
| | | |