Victor Durlesteanu
Neutral & Barrister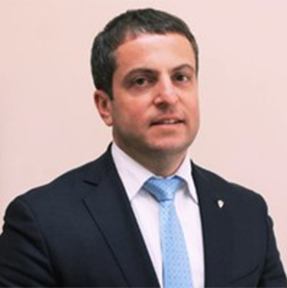 Client Feedback:
"He understands his role but he is taking the initiative to handle the process when the parties are loosing the control about the items of the agenda."
Languages
English, Russian, Romanian 
Overview
Frequently Victor handles cases when the producers of products delivered the goods abroad and the buyers use to generate gaps in the payment schedule. As far as the parties are residents of different countries, Victor is creating the background to propose the commercial mediation to the parties even an arbitration court has to examine the dispute under the contract provisions.
Professional background
Victor successfully mediated a maritime case, when the Russia' Federal authority pretended an infringement of its maritime economic zone by a Spanish sea-vessel that used to undertake fishing in the Barents Sea following the regulations of the North-East Atlantic Fishery Convention.
A commercial mediation started on a bank issue in an East African country where the interest of the bank clients where infringed. Unfortunately the mediation didn't have success even the court litigation.
A successful mediation has been effectively handled in Italy in regards to an IP dispute.
Employment & Workplace disputes were on Victor's mediation agenda as well in the last period.
Victor was satisfied as a result of a Customs dispute effectively resolved by mediation.
Expertise
| | | |
| --- | --- | --- |
| | | Construction & Engineering |
| | | Energy & Natural Resources |
| | | |
| | | |