William Aylmer
Republic of Ireland | Commercial Mediator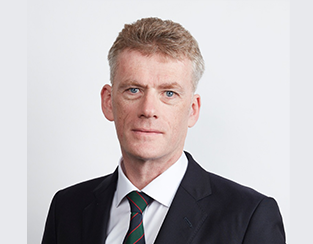 Client Feedback:
"He is a mediator of choice in respect of his knowledge, patience, commitment and integrity"

Language
English
Overview
William Aylmer has been a practising mediator for ten years. He was one of the founding members of the CEDR Ireland Mediator Practice Group and he is a Certified Member of the Mediators' institute of Ireland. William mediates disputes in Ireland and the United Kingdom related to a wide array of commercial sectors including financial services – banking and insurance, commercial sponsorship, shareholding, employment and workplace, partnership, rent review, public sector, probate and administration of estates.
Professional background

As Principal at Aylmer &. Co. Solicitors, William specialises in civil and commercial dispute resolution. Prior to setting up his own firm William was an Associate in the Litigation & Dispute Resolution practice at Eugene F. Collins (2000-09), where he led that firm's promotion of mediation for commercial dispute resolution and represented clients in mediation of claims litigated in the Commercial Court. He has also been an Associate at Malcomson Law where he acted for clients claiming statutory compensation for infection with Hep C and HIV virus through contaminated blood products.
Expertise

·       Commercial Contracts
·       Employment & Workplace

·       Insurance
·       Partnership & Shareholder

·       Professional Negligence
·       Propert