CPD Masterclass with Dr Zaza Johnson Elsheikh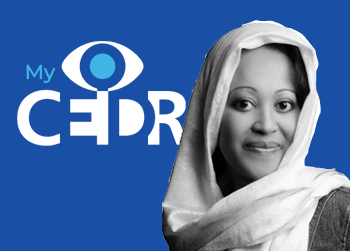 In our May CPD Masterclass, we welcome Dr Zaza Johnson Elsheikh our speaker will look at "engaging with individuals' identities and humanising them, as opposed [reacting] to their convictions". She feels there is a need for Commercial Mediators to engage with this topic, so as to move past the notion that the only goal is to get the parties to settle.
Disclaimer this session may discuss some potentially sensitive topic areas
Zaza is dually qualified as a medical doctor and solicitor, as well as being a highly experienced mediator and International Commercial Arbitrator (CIArb). She is an active pluralist and fluent in Arabic and she frequently contributes to the prevention of and response to radicalization through mediation and mentoring often working alongside the Metropolitan Police. As a Conflict Resolution Trainer, Restorative Justice Practitioner and Community Leader for Muslim Women, Zaza also delivers a range of courses and seminars in Churches, Mosques, Schools and Universities as well teaching children (including those with Special Educational Needs) to handle conflicts with their peers, siblings and parents more constructively. Her commitment to improving the levels of engagement within ethnic and religious communities is strongly evidenced by her founding of the charity BIMA, a multi-faith association of Mediators and Arbitrators.
Zaza's work can involve dealing with those whose behaviour or beliefs might be very challenging so her approach encompasses using positive reinforcement tactics to promote good behaviour.
This masterclass will include:
Thinking about how we label what is 'right' vs what is 'wrong' and being self-aware of possible blind spots as a mediator (in terms of unconscious biases and judgements).
Does everybody have the right to be mediated? Whereas mediation is available through restorative justice there are currently no criminal cases mediated in the UK.
Delivering bad news and dealing with unpleasant behaviour as the result of this as part of building trust with the parties.
Why we might try to get all parties to see how they have contributed to the dispute (thus providing added value), which may prevent further hostility or mitigate resolution.
This event is £25 however it is free for members. With MyCEDR membership you can access all 6 Masterclasses (annually), without incurring any additional costs.