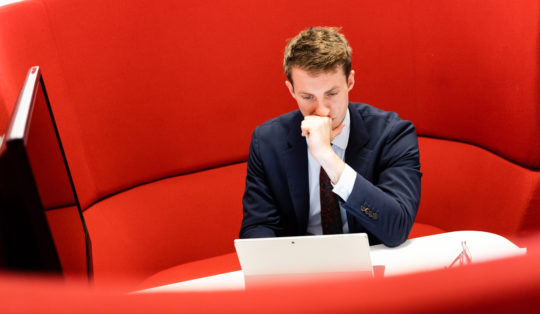 Crisis management is the process by which organisations deal with disruptive and unexpected events that threatens an organisation or its wider community. Crisis can put in jeopardy reputation, employees, customers, and the wider public.
The need for effective dialogue is one of the most consistent outtakes from debriefs of critical incidents and arguably the single most important success factor, as it is synonymous with every aspect of crisis management. Insight gained, messages communicated and decisions made define the character and determine the survival of an organisation.
This is a unique opportunity for individuals, teams and organisations to benefit from the experience and insight of some of the world's most highly specialised trainers in effective dialogue at the extremes of crisis and risk.
This refers to the techniques used by global professional negotiators to communicate with people who are threatening serious harm, whether to themselves or others. Learning with such professionals will give you the ultimate skillset in listening, understanding, influencing and leading people.
Identify, analyse, understand and find the optimum path through different types of crisis
Apply a model used by crisis negotiators to meet the extreme, create options and influence behaviour in line with organisational goals
Manage emotion – yours and theirs
Recognise key personality traits and be able to adjust negotiation style
Through group exercise and simulated crisis negotiations, learn how to listen to 'understand the problem, understand the personality' and use that insight to influence and problem solve
With a focus on both individual and team skills, this will test your team to the ultimate challenge, delivering tangible new abilities. Participants will learn to work in a team, grappling with the unexpected and realising their full capabilities in handling high-level crises. Delivered by some of the UK's most respected former Hostage and Crisis Negotiators, this training is life-changing for individuals, teams and the organisations they represent.
'First impressions really count' - the when, where, what, and why of how to apply crisis management skills
A full introduction to the behavioural change model of Hostage and Crisis Negotiation
Hone the key skills highlighted in the model in an escalating range of hostage and crisis situations
Recognise key personality traits and be able to adjust negotiation style
Identify, manage and apply techniques in emotional control and the psychology of influence
Appreciate the different roles within a crisis team and how to work both strategically and tactically as part of that wider team effort
Create negotiation strategies and develop tactics to achieve that strategy
Understand how to continually assess, adapt tactics and measure success
We offer this bespoke course for leaders and managers who could potentially find themselves with a major crisis situation on their hands. We will give them the complete skillset necessary to be able to negotiate effectively, with the aim of a successful resolution.
I just wanted to thank you so much for your brilliant ideas for the programme and the framing - although the participants were all keen and experienced negotiators, they really felt having learned a whole lot in a new and very intense way, including many good discussions and reflections about communication, active listening and influencing.