The International Context for Mediation: A Review of International Commercial Mediation by Ronán Feehily
The practicality of the mediation process perhaps discourages mediators from indulging too much in the way that jurisdictions define the legal and regulatory framework in which we all do our work.
As one who has never been able to resist thinking and writing about mediation law and civil practice, the latest addition to this relatively small library shelf is very welcome.
Ronán Feehily is an Associate Professor of Commercial Law at the University of Canterbury, New Zealand (James South, CEDR's CEO is an alumnus of Canterbury).  Ronan was accredited by CEDR while based in South Africa and is originally from Ireland, all jurisdictions in which CEDR has worked and trained fully.
His book International Commercial Mediation: Law and regulation in comparative context was published by Cambridge University Press in September 2022[1], and provides an impressive sweep through how mediation is fitting into a range of jurisdictions worldwide.
It looks in detail at the US, Europe, Australia, Canada and England & Wales, with a particularly timely and helpful analysis of the Singapore Convention.
He takes us through how external influences such as courts, legislatures, academic theorists and international bodies such as UNCITRAL have contributed to the shape and status of such important issues as process design, ordering mediation, sanctioning refusal to mediate, enforcement of both contracts to mediate and mediated settlement outcomes, and confidentiality and judicial access to mediation content.
This is all reviewed in an international comparative context which gives a useful dimension to these familiar issues.  Like any academic work, there is a wide range of references, full footnoting and an extensive bibliography.
As the distinguished American mediator and academic Carrie Menkel-Meadow says in her foreword:
"This book raises the issues we will watch and study in the decades to come….Mediation in different contexts is likely to be informed by the different cultures and businesses in which it is employed.  This book allows us to see where we are now.  I have learned a lot in reading this book and so will you."
I agree with her!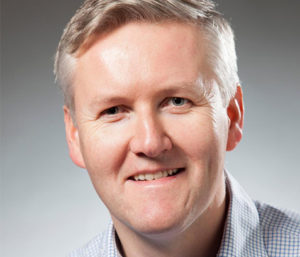 Dr Ronán Feehily's research interests lie primarily in the field of international commercial dispute resolution. Additional research interests include corporate governance, international trade and legal education. An award-winning researcher, he is the author of 20 peer-reviewed articles in leading journals in the USA, UK, South Africa, Australasia and Ireland. His monograph, 'International Commercial Mediation: Law and Regulation in Comparative Context', was published by Cambridge University Press in September 2022.
[1]   ISBN978-1-108 783588-6 hardback:  ISBN 978-1-108-79891-4 paperback