Corina Bölsterli
Mediator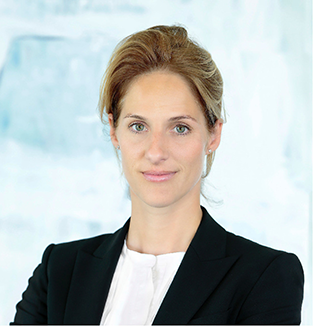 Client feedback:
"Corina was of great support in calming down the atmosphere between the parties. With her calm and professional attitude she gave each party the feeling of being understood without become impartial. Within a short time we were able to explored the different positions, established solutions and started the bargaining phase which, we ended with a memorandum that was satisfying and workable for all the parties involved. "
Languages
German, English
Overview
Corina has lived and worked in several international cities around the world (US, Spain and Switzerland) where she gained substantial educational and work experience. Corina worked as attorney in the US and Liechtenstein. In 2010 she decided to focus on alternative dispute resolution and became a commercial mediator and coach. Since 2013 she is running her own institute and work as commercial mediator, coach and trainer for commercial mediators. Corina is a Swiss citizen who lives in Germany on Lake Constance.
The combination of Corinas international experience, legal background and mediator and coaching experience is determining the way of her work – analytical, efficient and solution oriented. She understands that her role as a mediator is the one of a process facilitator. She supports her clients in finding and strengthening their positions and interests and at the same time in understanding the different points of views and perspectives of their counter parties. Corina works with the conflict parties individually before and during the mediation and with good active listening and exploration skills, she manages to evaluate the core issues of a case and to achieve a good understanding of the bargaining positions. Together with the parties, Corina manages to create a problem solving atmosphere and to find a reasonable solution that fits for all the parties involved.
Professional background
2013  –  Present   cbm Office for Mediation, Coaching & Supervision, Lindau: Founder, Mediator, Coach
2009 – 2010    DR DR BATLINER & DR GASSER, Vaduz: Associate
2002 – 2005    CADWALADER, WICKERSHAM & TAFT, LLP, New York: Attorney
2000 – 2001    CADWALADER, WICKERSHAM & TAFT, LLP, New York: Legal Assistant
1999 – 2000    ALTENBURGER & PARTNER, Zürich: Junior Associate
Expertise
| | | |
| --- | --- | --- |
| Information Communication and Technology | | |
| | | |
| | | |
| | | |