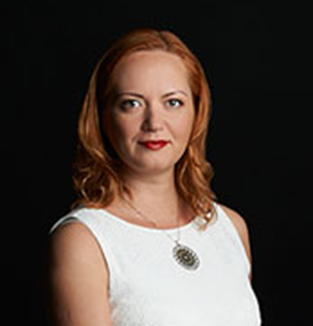 Client feedback:
"Ilona helped me with a difficult mediation regarding an employment issue. She was calm, professional, approachable, systematic and focused on solving the differences between the parties. She has a talent of getting opposite sides to open up about the real issues behind the dispute and finding a common ground needed for the mutually acceptable solution." / Kristjan Endrikson, General Counsel at Eesti Energia AS
Languages
Estonian, English, Russian
Overview
Ilona Nurmela is a CEDR-accredited commercial mediator with 20 years of experience in conflict resolution, incl. 7 years of experience mediating mainly business divorces and employment conflicts. She has recently branched out into acting as an arbiter for the Arbitration Court of the Estonian Chamber of Commerce and Industry in online and regular sales contract and product liability disputes. Ilona has helped business partners (sometimes from family businesses) end their business relationships, settle old debts and occasional emotional and reputational issues. In employment mediations, she mostly works with companies in the public sector. On occasion, she has helped to mediate private family disputes on financial, time-scheduling and communication issues. When in person, her mediations are compact and solution-focussed, to achieve such efficiency she does a lot of work with parties individually beforehand. Recent transition to online coaching has enabled her to learn the intricacies of how to manage and focus online coaching sessions with busy execs when time is limited, which should come in handy when mediating online time-capped disputes.
Professional background
12/2017-to date          AS Pro Kapital Grupp, Legal Counsel
02/2014-to date          Sommersby OÜ, self-employed commercial mediator, negotiator, coach
07/2014-to date          Law Office FORT, attorney-at-law (membership stayed while working in the private sphere)
03/2013-03/2015        Baltic Institute of Corporate Governance, Board member
02/2012-01/2014        AS Tallinna Vesi, General Counsel, Member of the Management Board
05/2008-02/2012        AS Tallinna Vesi, Head of Compliance & Legal
03/2006-04/2008        Accenture Plc, Financial Services, consultant
09/1999-09/2007        University of Tartu, Estonia, lecturer of private international law
07/1998-09/2002        Law Office Tark & Co (now Tark, Grunte, Sutkiene), attorney-at-law (fully qualified member of the bar from 2008; membership stayed while working in the private sphere)
Expertise
| | | |
| --- | --- | --- |
| | | |
| Energy & Natural Resources | | |
| | | |
| | | |