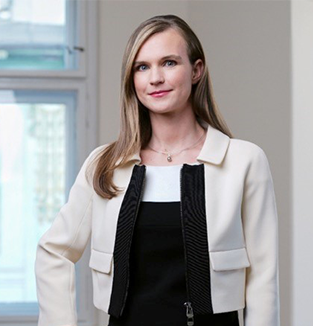 Languages
English, Slovenian
Overview
Iris practices facilitative mediation. In her opinion the main advantage of mediation is that the parties themselves can decide on the matter and on the resolution of dispute. Thus, Iris mainly engages parties in conversation to understand their interests and point of view. Iris also strongly believes that as life is dynamic, and everything is changing constantly. This dynamic influences relations between parties in a dispute, although the dispute arises from historical events. Iris therefore focuses on searching for solutions for the future and tries to avoid too much discussions on the past events which have caused the dispute, as this is always stressful, and stress often hinders rational decisions and only deepens the dispute.
Professional background
Iris successfully completed Approved Mediation Training at Judicial Training Centre of Republic of Slovenia, Ljubljana (2012) and become mediator in 2012. Iris is listed as mediator on the list of mediators of the Mediation Centre at Slovenian Bar Association from 2017. In 2018 Iris was elected as mediator in individual employment disputes between employers and employees in law offices at Slovenian Bar Association.
Expertise
| | | |
| --- | --- | --- |
| | Information Communication and Technology | Energy & Natural Resources |
| Construction & Engineering | | |
| | | |
| | | |