Joseph Tirado
Solicitor & Arbitrator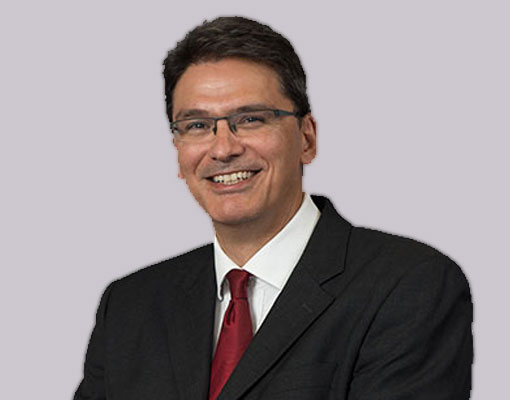 Client Feedback:
"Joe did an excellent job.  He was professional, enthusiastic and detail-oriented throughout the process. My client had never mediated before in any venue, and was impressed with Joe's management of the proceeding, including the pre-mediation communications and the mediation itself. I would certainly recommend Joe to other litigants, and would use him again myself."
Languages
English, Spanish
Overview
Joe Tirado is Co-Head of International Arbitration and ADR at leading Spanish and Latin American firm Garrigues. He has 30 years of dispute resolution experience during which time he has handled hundreds of cases across a broad range of industry sectors as a mediator, arbitrator, conciliator, expert determiner and counsel in over 60 countries.
Joe´s mediation work mirrors his broad expertise as a dispute resolution practitioner, including mediations involving state parties. He has conducted mediations in recent times related to disputes over loan agreements, a number of high value construction projects, property developments and professional negligence actions.
Joe is perhaps best known for his work in the energy & natural resources sector in which he has a worked on numerous major projects around the world. He has recently mediated a dispute related to drilling operations, concluded an unusual med-arb and conducted a rare ICSID conciliation as presiding conciliator.
Professional Background
Joe has been involved in a wide variety of contested matters in the UK and other countries including  Afghanistan, Algeria, Argentina, Australia, Austria, Azerbaijan, Bangladesh, Bolivia, Botswana, Brazil, Bulgaria, Canada, Chile, China, Cyprus, Ecuador, Egypt, Equatorial Guinea, France, Georgia, Germany, Guatemala, Haiti, Iceland, India, Indonesia, Ireland, Italy, Kazakhstan, Kenya, Libya, Mexico, Moldova, Mongolia, Mozambique, Nepal, New Zealand, Nicaragua, Nigeria, Norway, Oman, Pakistan, Panama, Papua New Guinea, Peru, Poland, Portugal, Qatar, Romania, Russia, Saudi Arabia, Scotland, Singapore, South Africa, South Korea, Spain, Sweden, Switzerland, Thailand, Turkey, Ukraine, United Arab Emirates, UK, U.S.A., and Yemen.
Expertise
Banking & Finance
Commercial Contracts
Commodities
Construction & Engineering
Energy & Natural Resources

Franchise, Licensing  & Distribution
ICT
Insurance
Partnership & Shareholder

Professional Services
Transportation