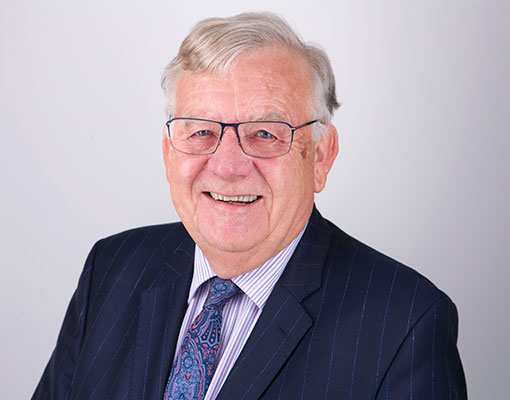 Tony Allen is a former long-standing Director of CEDR and a CEDR Solve mediator. He became a CEDR accredited mediator in 1996 and joined the CEDR Training Faculty a year later, initially dealing with training lawyers in representing clients at mediation and is now a lead member on CEDR's Mediator Skills Training Course.
After over twenty-five years as senior litigation partner of Bunkers, an eight-partner firm of solicitors in Brighton and Hove, Tony joined CEDR full-time in April 2000. While a practising solicitor, his main areas of work during a wide-ranging legal career were personal injury claims for both claimants and defendants, and also professional and clinical negligence. He was one of the earliest members of the Law Society's Personal Injury and Child Care panels.
In December 2010 Tony stepped down as a CEDR Director, however he continues to maintain a close relationship with CEDR, consulting with and supporting the organisation.
Tony has mediated a wide range of disputes involving personal injury and clinical negligence, public law, banking, construction, housing, partnership and professional indemnity, as well as general commercial claims. His work includes time-limited mediations through the Central London County Court scheme, and he has been involved in a number of major multi-party mediations including the Kenyan tribes peoples' claims against the Ministry of Defence and the Alder Hey retained organs mediations. Within CEDR he was responsible for the development of effective dispute resolution in these sectors, including consultancy and training work with claimant and defendant insurers and other organisations. He also had responsibility for relations with the judiciary, and both redesigned, and became a member of the Court of Appeal Mediation Scheme. He also lectures for the Judicial Studies Board.
Notable cases for Tony include mediating a commercial dispute between an Italian manufacturer and an English wholesaler, North Sea oil rig personal injury claim, a dispute over a fatal lorry accident in Belgium at a test centre for a Japanese lorry manufacturer, a claim arising out of a serious shipboard accident in Nigeria and a dispute over an accident on an oil rig in the South China Sea.
Tony mediated some of the first cases authorised by the Legal Aid Board, and the first claim brought under a conditional fee agreement. He was one of the few mediators involved in the NHS mediation pilot scheme, and has both mediated motor and liability injury claims and also acted as representative on behalf of claimants and insurers at mediations of such cases. He is a well-known speaker and writer on EDR topics in legal and professional circles, and was co-author of the second edition of The ADR Practice Guide: Commercial Dispute Resolution by Mackie, Marsh, Miles and Allen.
As a current member of CEDR faculty Tony trains mediators in Pakistan, India, South Africa, Nigeria, Switzerland, Italy, Spain, and Ireland. He also liaises with and trains judges in those jurisdictions and Scotland, in addition to speaking at international conferences in the US, Holland, Denmark, Latvia, Lithuania, Estonia, etc.
Since 1999, the Chambers directory has featured Tony in successive editions as a leader in his field, and has rated him "clearly the best mediator in the UK for personal injury and clinical negligence".