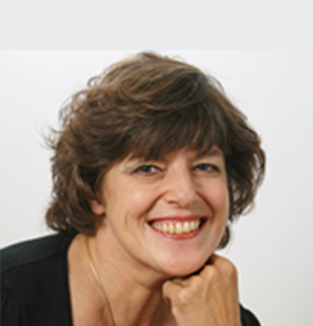 Client feedback:
"Ursula has been very efficient in helping us to really go over all the details that have added to our mutual misunderstandings. I understood that we had two different stories, two different truths, and that we would not have had a chance to clarify who was "right" or "wrong"! Undoubtedly, we would never have been able to get to where we are now on our own. I now feel very well prepared to implement the co-created solutions in a sustainable way. Thank you very much."
Languages
English, German, Portuguese, Spanish
Overview
The focus of her practice is on the mediation of complex conflicts with many stakeholders/parties. Mainly working in Portugal and Germany, she designs and moderates mediations and other conflict management processes, both for private and public clients, and is also active in consulting, supervision, mediator coaching and teaching.
Since 2002 she has been working as a certified mediator for the Portuguese Ministry of Justice.
Since 2012 she has been managing director of Mediatedomain, Lda. in Portugal and has been part of the research centre MARE-Nova since 2014.
Since 2015 she has also been working in Germany as a research assistant at MCTS – Munich Center for Technology in Society, the TUM. Here she leads the MCTS Forum.
Ursula Caser works and teaches in the following languages: Portuguese, German, English and Spanish.
Ursula Caser originally holds a degree in geography. She lives in Lisbon and has been working as an independent mediator and facilitator for about 20 years, especially in the areas of community and business mediation and mediation in public spaces.
Professional background
2017:   Certified Mediator (ZMediatAusbV) (Germany)
2015:   URBACT III – Network Expert (European Union)
2015:   EMPTJ – European Mediation Training for Practitioners of Justice (European Union)
2015:   ICCP – International Chamber of Commerce Portugal – Registered Mediator for Commercial and Trade Conflicts (Portugal)
2014:   OSCE Mediation and Dialogue Expert Roster (Austria)
2012:   IMI – Certified Mediator (The Netherlands)
2012:   ICFML – Certified Mediator (Portugal)
2010:   CEDR – Certified Commercial Mediator (United Kingdom)
2009:   FernUniversität in Hagen – Member of the Examination Board for the Master of Mediation (Germany)
2002:   Ministry of Justice – Certified Mediator (Portugal)
Expertise
| | | |
| --- | --- | --- |
| Energy & Natural Resources | | |
| | | |
| | | |
| | | |