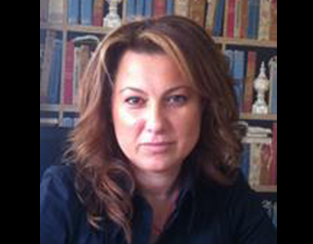 Client feedback:
"The mediator conducted the meetings with maturity, logic, process awareness and perseverance and guided us in finding solution to our problem. The mediator had a remarkable patience, respect and skill in helping us to investigate and consider every possibility and work together with other party to resolve long lasted issues. Our minds changed and opened towards a new cooperation and trust".
Languages
English, Greek
Overview
Victoria D. Liouta  is an Attorney, Mediator and Trainer of Mediators, International Commercial Arbitrator and Fellow of CIArb, Negotiator, Facilitator and has Master's Degree in Maritime Law. She has worked in shipping field as maritime lawyer for the last 28 years with focus on Marine Insurance, Claims handling and Shipping Law, Negotiations and Arbitration and presently runs a company in marine insurance and claims sector. She has consulted and prepared clients in commercial, business, insurance and shipping mediations and arbitrations worldwide.
Professional background
She has been accredited by CEDR in mediation followed by international accreditations in advanced mediation and negotiations in London, Paris and USA. She is dedicated to ADR (Alternative Dispute Resolution) Methods and teaches Mediation, Negotiations and International Commercial Arbitration in International undergraduate and postgraduate College and University programs in Greece.
She trains Mediators in Greece, in collaboration with IMC (Institute of Mediation in Canada), on basic Mediation training program and advanced programs, with emphasis on the skills of Mediators and self awareness, workplace, shipping and commercial Mediation as well as contracts. She is member of Mediation and Arbitration Organizations in Greece and UK, writes articles on ADR, Mediation, Advocacy Mediation, Mediation in Shipping and Negotiations and is member of CEDR, LMAA and Fellow of CIArb.
She is appointed as Mediator in commercial, business and workplace, and shipping and insurance mediations, and is active member of global "peace-building" community.
Expertise
| | | |
| --- | --- | --- |
| | | |
| | | Energy & Natural Resources |
| | | |
| | | |