;
Back to events
CEDR-Accredited Mediator Skills Training
A five-day programme covering the skills you need to mediate commercial disputes effectively. The course includes an assessment for CEDR Accreditation, internationally recognised as the standard of excellence for mediators.
5 days
Dependent on location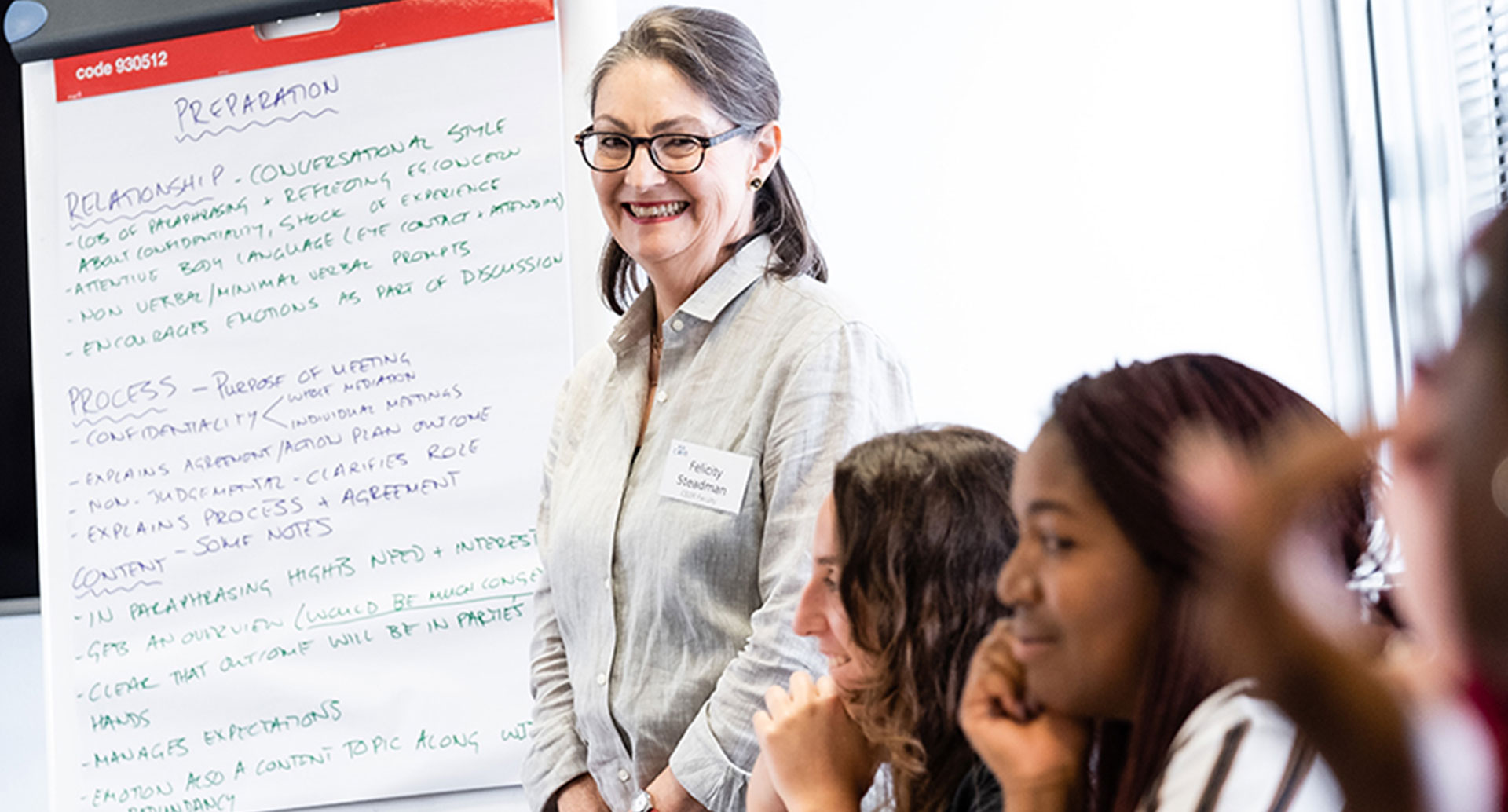 Why train with CEDR?
Our Mediator Skills Training is about more than just becoming a mediator. It gives you a skillset to make a difference in everything you do – professionally and personally. As the most experienced body of mediation trainers in the world, CEDR trainers are mediation practitioners and experts in adult learning, ensuring an interactive and engaging course throughout.
Mediator Skills Training for your Team
CEDR regularly delivers Mediator Skills Training programmes in-house, for teams across a wide range of industries. The benefits include:
Developing a common and enhanced interpersonal skill set amongst your team(s)
Enhancing collaboration with internal and external stakeholders
Learning a trusted and flexible process for managing disputes
Tailoring the training to the specific challenges you face
Improving team cohesion through challenging and stimulating training
Key skills you will learn
Settle disputes effectively – in days rather than months, saving vital management time.

Add value to commercial disputes – by finding commercial solutions to commercial problems.

Manage the mediation process and facilitate advanced negotiation.

Advise others on the features and uses of other effective dispute resolution techniques.
Course curriculum
Before you start the course, prepare by reading the CEDR handbook and useful resources on the CEDR Virtual Campus.
Teaching & Practice Day | 08:30 - 18:00
We start with theory, process, and key skills in the early phases of mediation. Sessions include: phases of mediation, preparation, mediator opening, what and how to explore, active listening skills, and managing emotions.
Teaching & Practice Day | 08:30 - 18:00
This covers theory, process, and key skills in the later phases of mediation; bargaining and concluding. Sessions include: managing offers, negotiation skills, dealing with deadlock, reality testing, and ethics.
Coaching & Practice Day | 08:30 - 18:00
We mediate a case throughout the day in groups. Each participant receives extensive coaching, plus 1-2-1 feedback.
1st Assessment Day | 08:30 - 18:00
Practical assessment, with every participant mediating once and with more 1-2-1 feedback. Cases focus on the earlier phases of mediation.
2nd Assessment Day | 08:30 - 18:00
Practical assessment, with every participant, again mediating once and further 1-2-1 feedback. We look at three cases, focusing on the middle and later phases of mediation.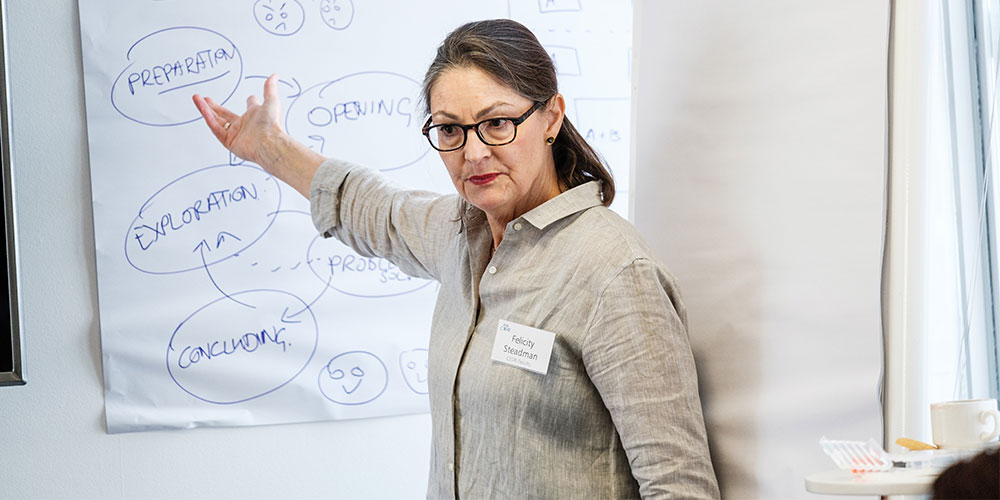 Important information
Each course has a one or two day break in between. London has a two day break over the weekend. Dublin & Hong Kong have a one day break after Day 2.
CEDR is registered with the Civil Mediation Council as a Commercial and Civil mediation provider and fulfils the Council's set standards of training, CPD and administration.
For participants that wish to make a provisional booking and pay an initial deposit, please complete the booking online by selecting 'Pay by invoice'. Deposits are a minimum of £1,000 and can be made by bank transfer, using the details on the invoice, or by calling the Training Team on +44 (0)207 536 6000.
After training
Our mediation course is just the beginning of the journey. Once you get accredited, you belong to an international community of mediators and have access to our online platform to keep learning and growing.
1:1 Coaching: CEDR's Conflict coaching is a one-to-one intervention to help you negotiate a specific challenge or problem.
MyCEDR: Join our platform to enjoy exclusive masterclasses, mediation observerships, discounts and priority booking for all events.
Your Mediation Profile: We can help you establish yourself in the mediation market with guidance and training on marketing yourself as a mediator.